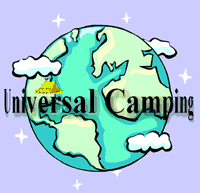 Nestled peacefully in the Catskill Mountains are eighty rolling acres of a magical summer experience. A specialized faculty of educational professionals supervise all activities. In addition to recreation, academics, fine arts and sports, the schedule is filled with interesting workshops on forestry, backpacking, wilderness survival, frontier construction, first aid, and cooking, as well as peer counseling and creative writing. Credited academic courses are available. Member of National Camp Assoc.
Heated, 2000 sq ft special weather sheltered genuine log dormitories and cabin tents on raised platforms
Acting, Adventure Programs, Aerobics, Archery, Arts & Crafts, Backpacking, Baseball, Basketball, Community Service, Computers, Dance, Environmental Ed, Farming/Ranching, Fine Arts, Fitness, Hiking, Kayaking, Languages, Marine Science, Mountaineering, Music, Nature Study, Outdoor Skills, Soccer, Softball, Swim Instruction, Swim Recreation, Tennis, Theater, Tripping, Wilderness Camping,
Contact us for rates & dates.
Ratio of campers to staff?
What are our safety & security policies?
How do we handle disciplinary issues?
What medical resources are available?
​What's our typical daily schedule?
How do we help campers with homesickness?
What percentage of campers return to camp?
What kind of food is served?
How do campers communicate with parents?
Are references available?
What's our policy regarding phones and digital devices?
Is tuition assistance available?