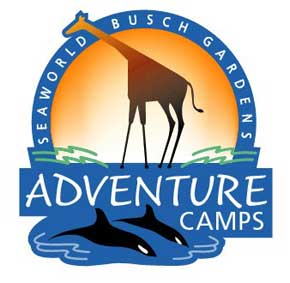 BUSCH GARDENS CAMP DAY AND RESIDENT
At Busch Gardens, we have a proud tradition of providing campers unforgettable programming that combines fun, education, and animal connections. Our nationally accredited programs help campers connect to the natural world and inspire a lifelong appreciation for wildlife and wild places.Make new friends of the two legged and four legged variety. Live, work and play behind the scenes at Busch Gardens Tampa Bay alongside amazing animals and the experts who care for them. It's also about making memories with new friends while enjoying the awesome rides and shows that you can only find at our parks. Sign up now for one incredible camp! Retreats & conferences accepted.
BUSCH GARDENS CAMP DAY AND RESIDENT
3605 E. Bougainvillea Ave
Academics, Adventure Programs, Team Building,
Contact us for rates & dates.
Ratio of campers to staff?
What are our safety & security policies?
How do we handle disciplinary issues?
What medical resources are available?
​What's our typical daily schedule?
How do we help campers with homesickness?
What percentage of campers return to camp?
What kind of food is served?
How do campers communicate with parents?
Are references available?
What's our policy regarding phones and digital devices?
Is tuition assistance available?